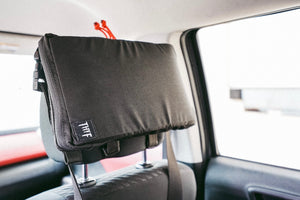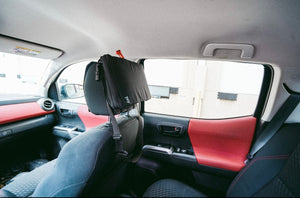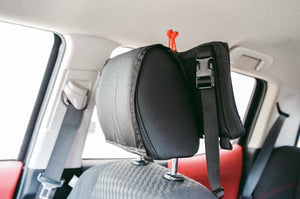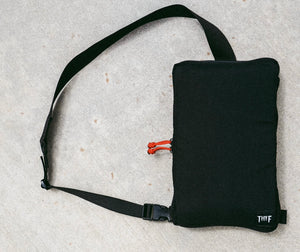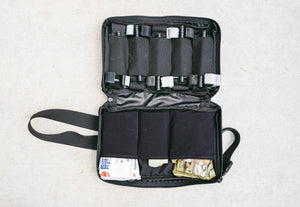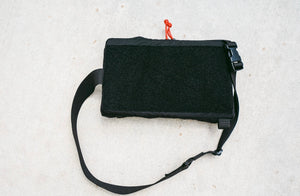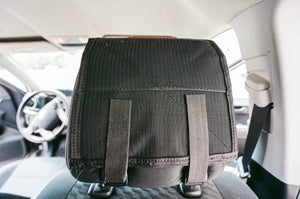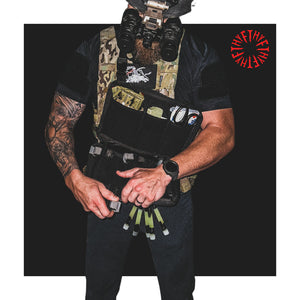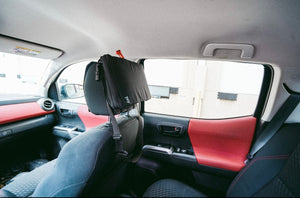 FAKPAK
The FAKPAK is a First Aid Kit over-the-shoulder sling style pack that was specifically designed to be stowed in a vehicle, that can be quickly accessed and carried hands free into any environment with ease.  
Both armed professionals and civilians alike will appreciate the FAKPAK as it is both low profile, but also allows the user to carry a significantly more amount of medical items than standard IFAK'S currently on the market.  Simply put, whether responding to a mass casualty scene as a law enforcement officer, or rolling up on a bad car accident as a civilian, having one or two chest seals, one TQ, and one hemostatic agent isn't going to cut it.  The FAKPAK was designed by end users, for end users. 
The FAKPAK can hold up to 5 tourniquets, 7 chest seals, 3 hemostatic agents (quick clots, etc), and 2 trauma dressings, along with various other miscellaneous items such as scissors, gloves, etc. 
The FAKPAK will come with a custom vehicle headrest mount from Blue Ridge Overland Gear specifically made to mount the FAKPAK. 
The FAKPAK DOES NOT COME WITH ANY MEDICAL EQUIPMENT.  THE ONLY ITEMS INCLUDED ARE THE FAKPAK AND THE HEADREST MOUNT. 

Made in the USA. 
Please email us at THYFsales@gmail.com with any questions.