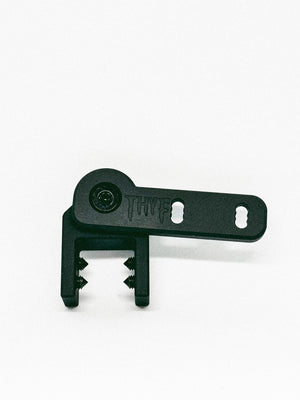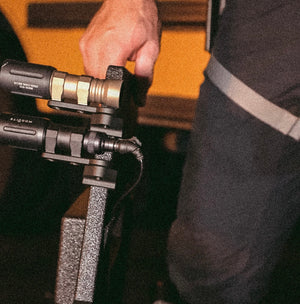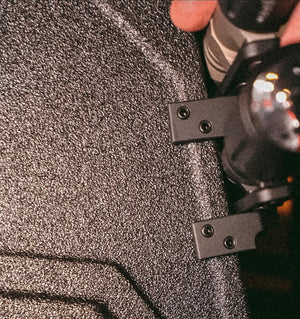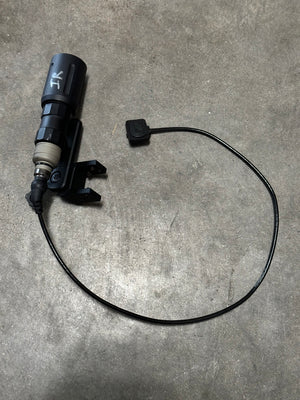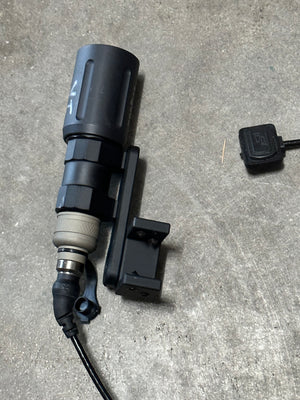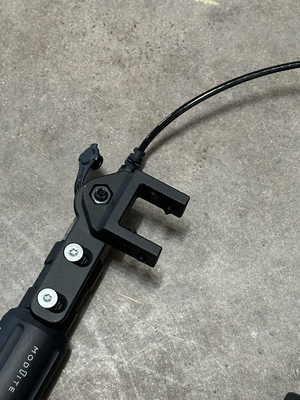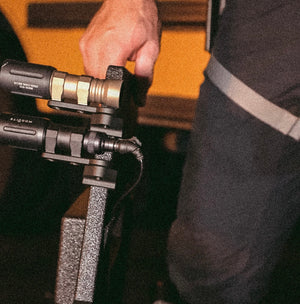 SLAM
The SLAM (Shield Light Attachment Mount) is a much needed solution for LE/MIL organizations who utilize ballistic shields which do not currently have lights affixed to them.  
The SLAM is a universal flashlight mount designed to attach to any area of a ballistic shield. It utilizes 4 set screws to grip into the shield. The SLAM was designed to fit the most common flashlight attachment footprint on the market- the scout pattern (Surefire Scout, Modlite, Cloud Defensive, etc) The SLAM gives the end user an extremely cost effective solution to have high powered light attached to their ballistic shields giving them a distinct tactical advantage that they previously did not have. 
The SLAM comes with a special designed 20" pressure switch (Modbutton from Modlite) which is a Surefire compatible pressure switch/cable which is meant to be ran to the handle of the shield, giving the user the ability to activate the light with ease without changing grip on the shield. 
The SLAM has an articulating swivel that allows the user to angle the hot spot of the light in the exact spot they choose. All screws needed to install the light and mount are included. It is made from 6061 aluminum alloy. 
If you are looking to make a LE or MIL purchase on behalf of your organization of the SLAM, please contact us via email at THYFsales@gmail.com